Warehouse Lighting
Hope Panera provide you a power-saving warehouse?
In order to be more efficient of delivery of goods in/out, the warehouse lighting played a big role. If the warehouse is able to provide a high level of lighting, it can greatly save the plant management and operating costs. Panera can provide the warehouse lighting solution through the professional design.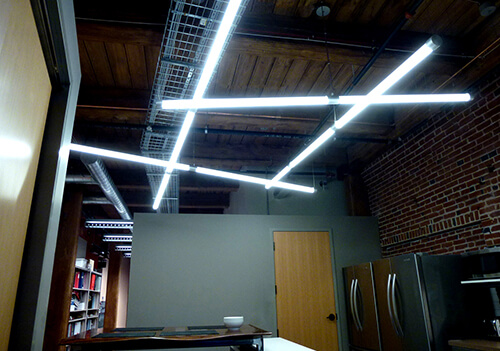 Project
Panera think that, warehouse lighting should be bright and uniform, no dark spots or glaring lights. So we use 140 light/m linear light strip, incorporated inside the 10mm wide alumni profiles. This light has enough lumen output, with easy mounting way that can be either stuck on the roof by 3M tapes or hung. We can install the lights every half meter so basically without dark area of light distribution. In addition the working voltage of the lamp is 12V DC, the power is not big, so in the long time lighting it can save electricity and protect the environment. For color temperature, Panera can customize the desired ones upon the customer's request. We meet not only the demand of your personal requirements, but ensure the maximum performance of the light and reduce the eye fatigue, which is helpful for safety and quality.
Products link