Kitchen Lighting
Want your kitchen to be a gentle and warm place?
Let Panera's professional services bring you a total new feeling.
Usually the kitchen is the heart of a house. Kitchen is not only a place for cooking, but also for talking and playing with family. Panera expects to bring you a warm kitchen by lighting, a wonderful meal and a good mood all the day.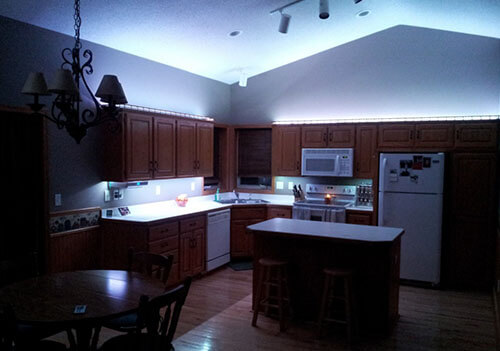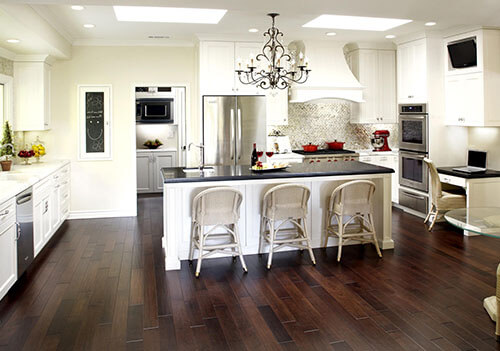 Idea
The kitchen lighting is divided into general lighting, work surface lighting and atmosphere lighting.

Project
Panel light is selected as the key lighting, rectangular, 4000K-6500k, because it is bright enough and not dazzling. We strongly suggest to install them on the center of the ceiling so that the whole room is lighted. Or we can install some small panel lights. The light must be waterproof and anti-fogging.
Cooks pay much attention to work table lighting. For simple and efficient working in the kitchen it is essential that there are no shadows on the working surface. Just imagine that if there is light shadow on your knife when you cut your delicious beef! So it's particularly important to have a light under cabinet. We should choose the right luminaire with a housing that's grease free and water proof. With CRI 80+ and color temperature 3000K, it restores the original color and lustre of foods. If you meet the shadow problems in your kitchen, our professional solutions are satisfactory for you.
Cooking certainly is the main function of the kitchen, but Panera hopes cooking can also bring pleasant feeling with soft lighting. We take the warm white led strips, stick them on the sides of ceiling and around the cabinet, to bring the gentle lights which give us comfortable feeling. While for in/under cabinets, we can choose the ultra-thin round spot lights or rectangular panel lights, incorporated with sensor and dimming functions, which is more user-friendly.
Products link