• Max. work length 50 meters with transparent silicone coating.
•
Soft light with no dark area for single color L=25M and RGB L=15M.
•
With IP68 waterproof, it can fully dip into water.
•
With silicone material, UV resistant, good reliability, and 3-year warranty
• TUV CE certificate Neon strip for underwater IP68 pool application.
• Standards:
CE/EMC: EN55015:2019+A11, EN61547:2009, EN610003-2:2019, EN61000-3-3:2013+A1
CE/LVD: EN60598-1:2015+A1 , EN60598-2-18:1944-A1, EN62493:2015, EN62471:2008;
UV: ASTM G154, Cycle 1.

Technical Data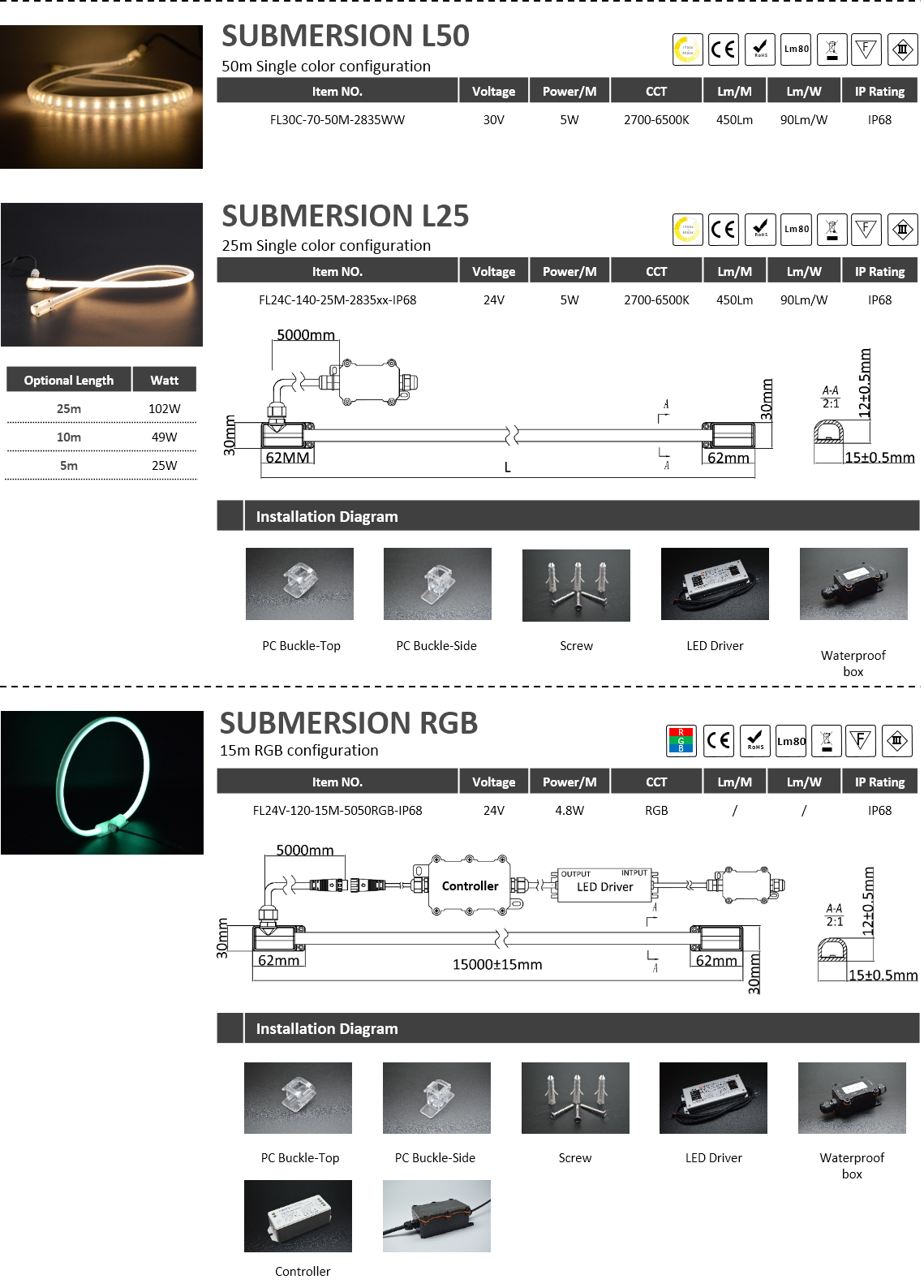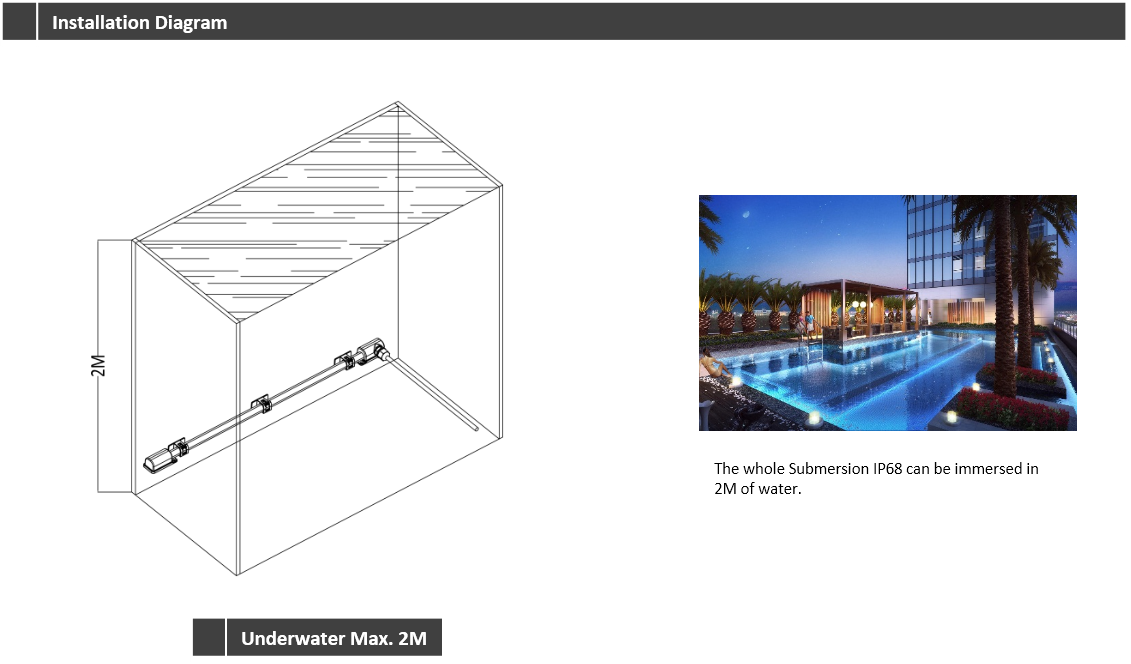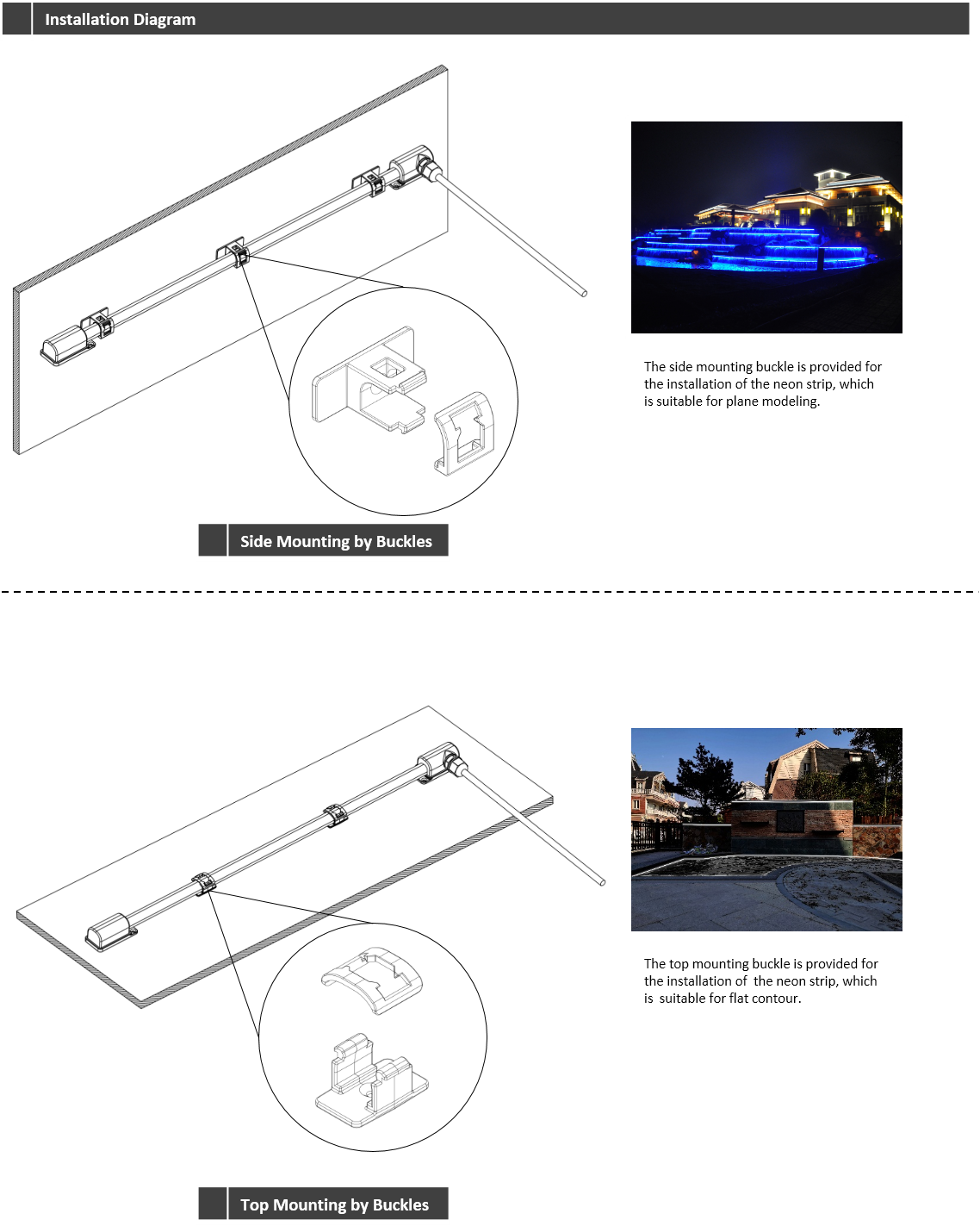 ENQUIRY PLS EMAIL: sales@paneralighting.com
PANERA LIGHTING FOCUS ON LINEAR LIGHTING SOLUTIONS SINCE 2006